Vietnam Pho Festival 2023 kicks off today in Japan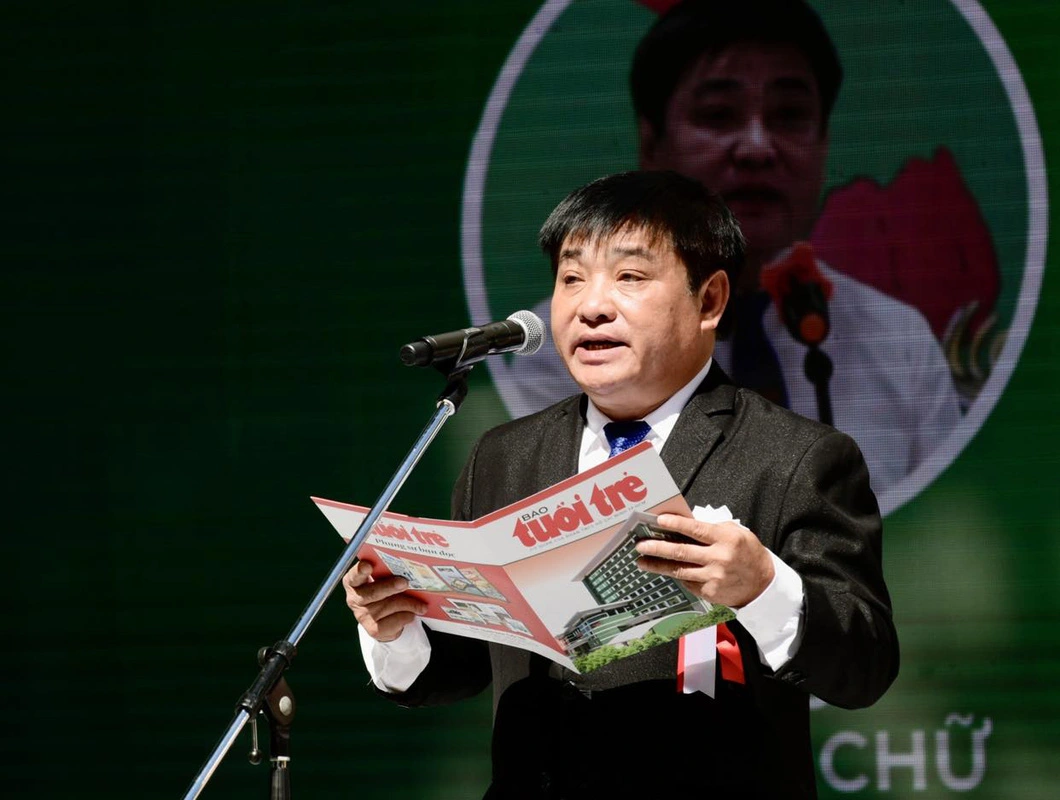 The Vietnam Phở Festival 2023 kicked off at 11:00 am today (Japanese time) at Yoyogi Park in Tokyo, promising to offer pho fans a memorable two-day event full of pho aroma over the weekend.
The event aims to enhance the global recognition of Vietnamese culinary culture, particularly the Southeast Asian country's popular beef noodle soup.
It marks a significant milestone in celebrating the seventh edition of the 'Day of Pho' (December 12), initiated and annually held by Tuoi Tre (Youth) newspaper to honor the world-renowned dish since 2017.
The festival also serves as a tangible commemoration of the 50th anniversary of diplomatic relations between Vietnam and Japan.
Speaking at the opening ceremony on Saturday, Tuoi Tre's Editor-in-Chief Le The Chu said since the Day of Pho started seven years ago, the organizers had always planned for a pho event abroad with Japan being on the top list of priorities.
"What is special about Vietnamese pho? Why do Vietnamese people call pho their national dish? What are the similarities between two famous dishes of Vietnam and Japan – pho and ramen noodles? All those questions will be answered by famous pho chefs from Vietnam that the organizers have invited to Tokyo," Chu said.
Meanwhile, Vietnamese Ambassador to Japan Pham Quang Hieu expressed his pride to participate in organizing the Vietnam Pho Festival 2023.
According to him, for a long time, culinary festivals have always been the most ideal venues for cultural exchange, where participants can easily find the bond between different countries.
He also pointed out that Vietnamese cuisine has always been attractive to the Japanese people.
"At today's festival, Vietnamese and Japanese people have the opportunity to fully experience the flavor of pho – the culinary quintessence blended with cultural values, history and homeland flavors," he said.
Aoyagi Yoichiro, a member of Japan's House of Representatives, opened his remarks by greeting event-goers in Vietnamese "Xin chao cac ban."
"Cultural exchange activities are promoting closer relationships between the two countries. Personally, I love eating pho. Today, let's enjoy pho together," he said.
Chief Representative of Japan's Komeito party Yamaguchi Natsuo also believed that the Vietnam Pho Festival 2023 will deepen the relationship between Vietnam and Japan.
In August, he had the opportunity to return to Vietnam after 32 years and visit Ho Chi Minh City and Hanoi.
According to him, Vietnam has changed a lot with modern, high-rise buildings and structures as well as a more dynamic pace of life. However, one thing that doesn't change is the taste of pho. "They are still exactly as they were 32 years ago," he said.
Vietnam Pho Festival 2023 is co-hosted by Tuoi Tre and Saigontourist Group, with backing from the Vietnamese Embassy in Japan – the Vietnamese Ministry of Foreign Affairs, the Vietnam-Japan Friendship Association, and Japanese partners.
The Vietnam Pho Festival 2023 sees the participation of famous pho brands from Vietnam, as well as winners of the 'Hoa Hoi Vang' (Golden Star Anise), an award granted each year during the 'Day of Pho' to honor pho chefs from across Vietnam.
The chefs had spent the whole night earlier preparing the ingredients, with a total of 170 kilograms of beef bones and 150 kilograms of beef being cooked and sliced till early morning before being transferred to Yoyogi Park on Saturday.
According to the plan, on the opening day of October 7, thousands of pho bowls will be served to event-goers.
"As a press agency with large coverage in Vietnam, we always care about promoting and raising awareness on Vietnamese cultural values, as well as connecting with other cultures," Le The Chu, editor-in-chief of Tuoi Tre, co-head of the festival's organizing committee, said.
"With this Vietnam Pho Festival 2023, we hope, through pho, to introduce Vietnam's unique cultural values, as well as to promote the images and economic potential of Vietnam to the Japanese people.
"The event also helps Vietnamese people and businesses explore the cuisine, culture and business opportunities in Japan.
"Thereby, [it can] contribute to boosting cultural exchange and cohesion as well as economic relations between Vietnam and Japan."
Tuoi Tre News