The nostalgic scent of Vietnamese pho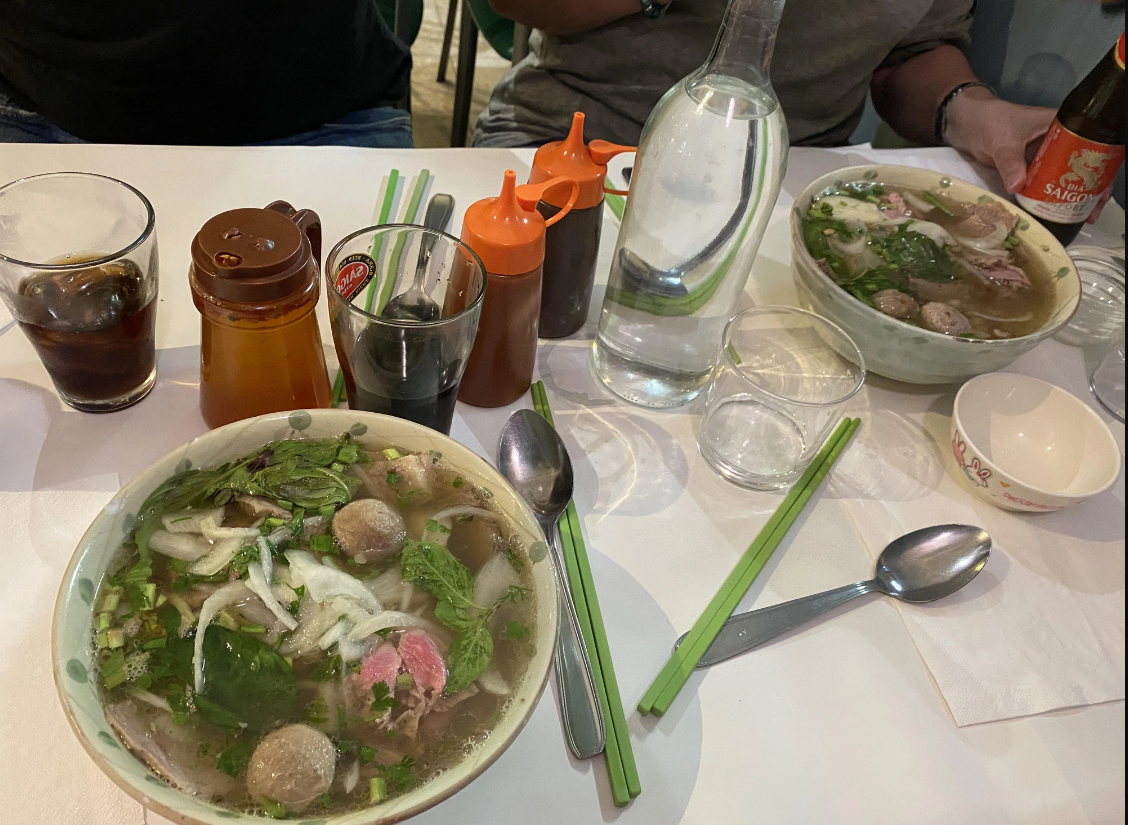 The 'Vietnam Phở Festival 2023,' slated for Saturday and Sunday in Japan, is sure to cook up nostalgic memories of Vietnam's most famous dish.
Hoang Minh Hiep first arrived in Japan in 2005 as part of a scholarship program. Far from home, it wasn't until his Japanese host mother cooked him a bowl of pho ga (chicken pho) that he began to feel in his new surroundings.
"I will definitely tell my [Japanese host mother] about the upcoming pho festival," said Hiep.
According to Hiep, his host mother, Kyoko, learned how to cook pho from the internet and managed to find all the necessary ingredients – herbs, ginger, coriander, spring onion, noodles, chicken – at a Chinese wet market near her home in Ono City, Hyogo Prefecture, Japan.
"Maybe she believed that pho would help ease my homesickness," Hiep explained.
Kyoko made pho for Hiep several times during his stay in Japan. Each time, the nostalgic scent of the dish helped the host mother and the student form a stronger connection.
After finishing his studies, Hiep remained in Japan to serve as an engineer at Panasonic, but eventually returned to Vietnam to work as a Japanese interpreter.
Though it has been nearly two decades since he first arrived at her house, Hiep still keeps in touch with Kyoko and the two often enjoy pho together when he travels to Japan for work.
Not quite right
French national Guillaume Astaud tried pho for the first time during a visit to his wife's hometown, Hanoi, and immediately fell in love with the dish.
But it isn't just the aromatic broth that has Astaud hooked on what is arguably Vietnam's most famous cuisine. It is the banh quay nong that typically accompanies a bowl of pho in northern Vietnam.
Banh quay nong – is essentially fried wheat dough that has been formed into a stick. It is often served alongside steaming bowls of pho in Vietnam.
In fact, Astaud fell so deeply in love with banh quay nong that he admitted he is often let down when he eats pho in France, where the banh quay nong is often much sweeter and denser in comparison to Vietnam where the banh quay nong is crispy and light.
Astaud and his wife named Dinh Thu Binh reside in Montfrin, just outside Avignon, France, the pho near her home is relatively expensive and far from delicious.
It is only when Binh and Astaud make the 700-kilometer journey to the bustling Vietnamese community in Paris's 13th arrondissement that Binh can enjoy a tasty, authentic bowl of pho at Pho Tai – a Michelin-starred Vietnamese eatery.
Bringing pho to the world
Vietnam is working hard to bring its most popular dish to the world and events like Vietnam Phở Festival 2023, slated for this weekend in Tokyo's Yoyogi Park, are part of making that happen.
This year's festival is co-hosted by Tuoi Tre (Youth) newspaper, Saigontourist Group, and the Vietnam-Japan Friendship Association in Ho Chi Minh City. It will feature dozens of chefs, including 'Hoa Hoi Vang' (Golden Star Anise) award winners Nguyen Tien Hai, Nguyen Tu Tin, and Pham Quang Duy.
The 'Hoa Hoi Vang' award is granted each year at the annual 'Day of Pho' event to honor pho chefs from across Vietnam.
Restaurants scheduled to participate in this year's festival include Pho Dau, Pho Hai Thien, Hotel Majestic Saigon, Pho Phu Gia, Pho'S, Sen SASCO, Pho Ta, Binh Tay Food, Pho VGCC, and Pho Thin Bo Ho.
The event has also received support from the Vietnamese Embassy in Japan, the Vietnamese Ministry of Foreign Affairs, and Japanese partners and friends such as Aoyagi Yoichiro, member of Japan's House of Representatives.
The festival's sponsors include national carrier Vietnam Airlines, Suntory Beverage & Food, Southern Airports Services Joint Stock Company (SASCO), Dai-ichi Life, and Pho'S.
Miss Intercontinental 2022 Le Nguyen Bao Ngoc is this year's ambassador for the festival.
Tieu Bac – Dau Dung / Tuoi Tre News